tRNA
The transfer RNA (tRNA) is one type of RNA molecule. Its job is to carry the amino acid that matches the mRNA codon to the ribosome.
The tRNA contains a three-letter code on one side and carries a specific amino acid on the other side. The code on tRNA (called an anti-codon) must match the three-letter code (called a codon) on the mRNA already in the ribosome. The particular amino acid that tRNA carries is determined by a three-letter anti-codon it bears. For example, if the three-letter code is AUG on mRNA (Adenine, Uridine, Guanine), the tRNA that carried Methionine (Met or M) will be selected and recruited to the ribosome.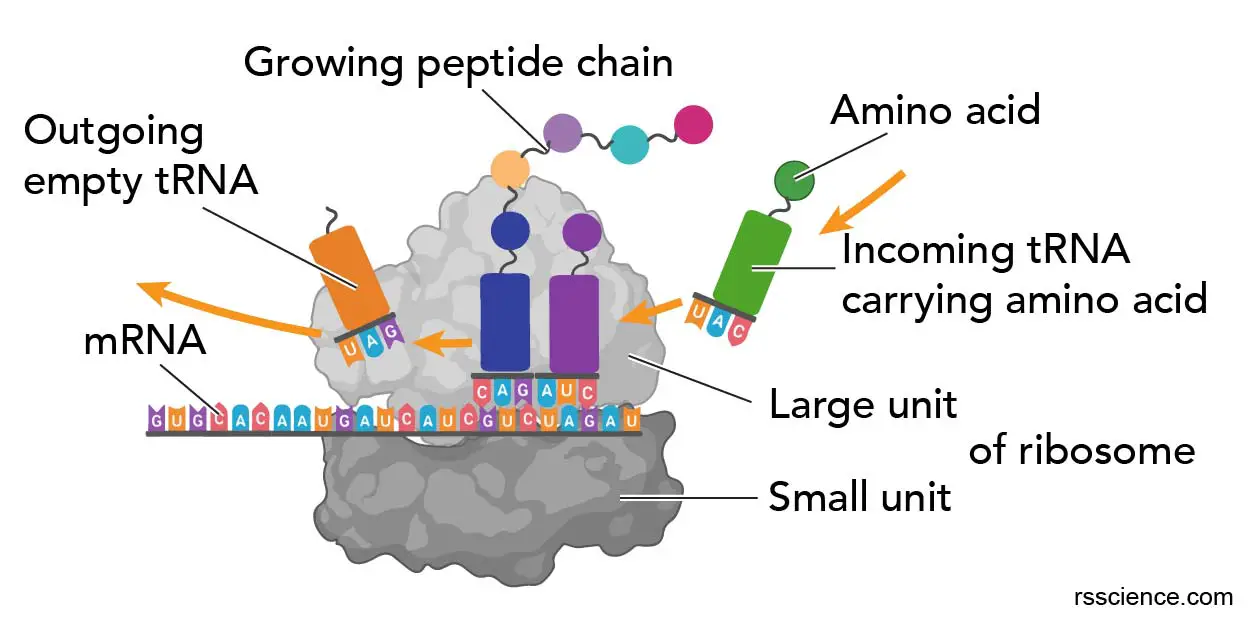 [In this figure] The RNA binding sites on a ribosome.
The ribosome contains 3 RNA binding sites: A, P, and E sites for protein translation.
---
Extended read: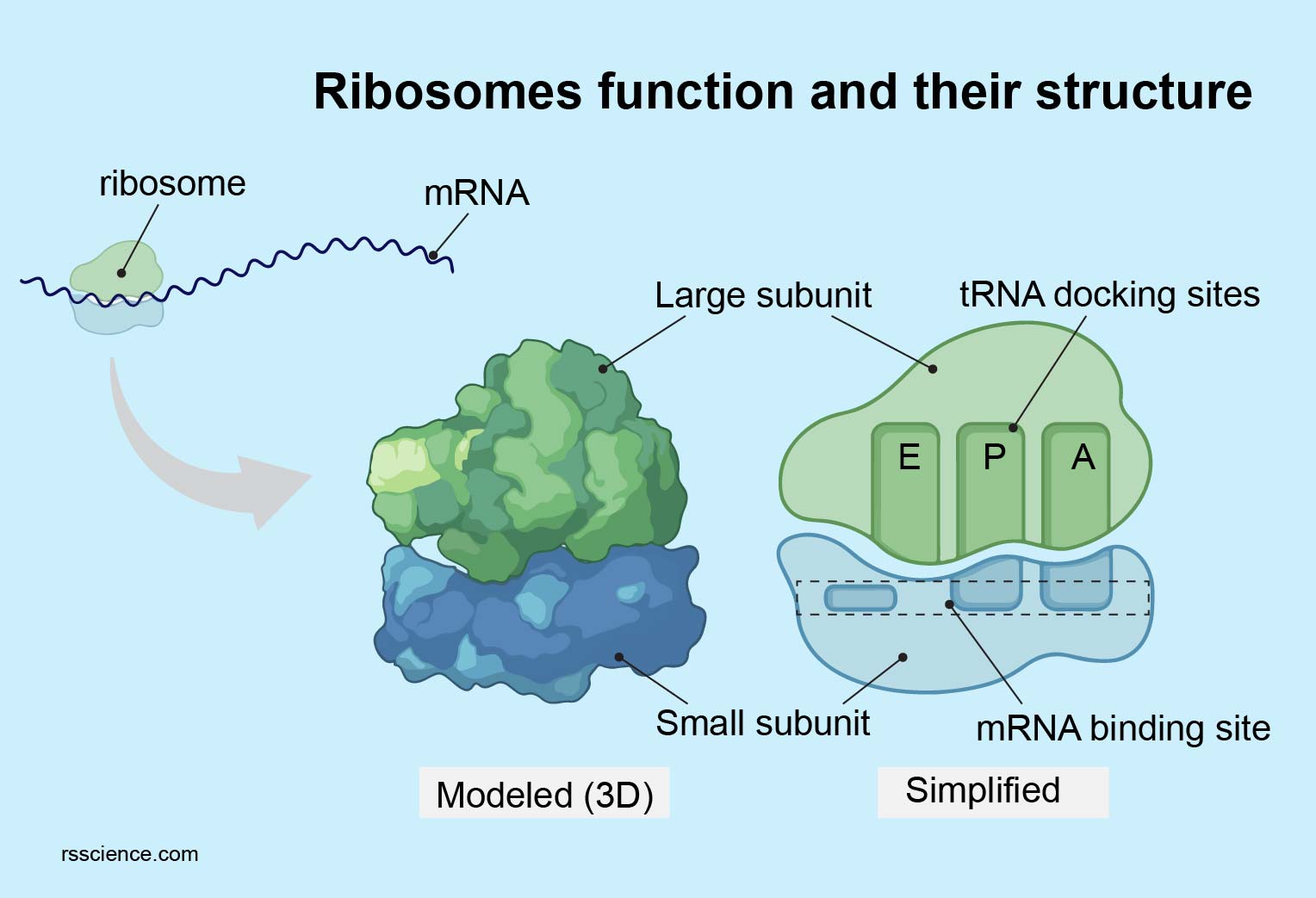 What is a ribosome? A quick definition
Ribosomes structure
Ribosome function – protein translation
Do prokarytes have ribosomes?
The discovery of ribosomes
Where are ribosomes located inside a cell?
How many ribosomes in a cell?
Where are ribosomes made?
What is a Polysome?
What does co-translational translocation mean?
What is the ribosome binding site?
What is the ribosome profiling?
Ribosomes under a microscope