50 to 300 µm in length
Paramecium (pair-ah-me-see-um; plural, Paramecia) is a unicellular (single-celled) living organism with a shape resembling a slipper. Paramecium is naturally found in aquatic habitats. You need a microscope to see the paramecia because they are only 50 to 300 µm (micrometers) in length.
Their sizes vary from species to species. P. caudatum is among the largest protozoan and can grow up to 200-300 micrometers. It is barely visible with the naked eye. Another common paramecium, called P. aurelia, is smaller (50-150 micrometers). P. caudatum is more elongated and P. aurelia is more ovoid in shape.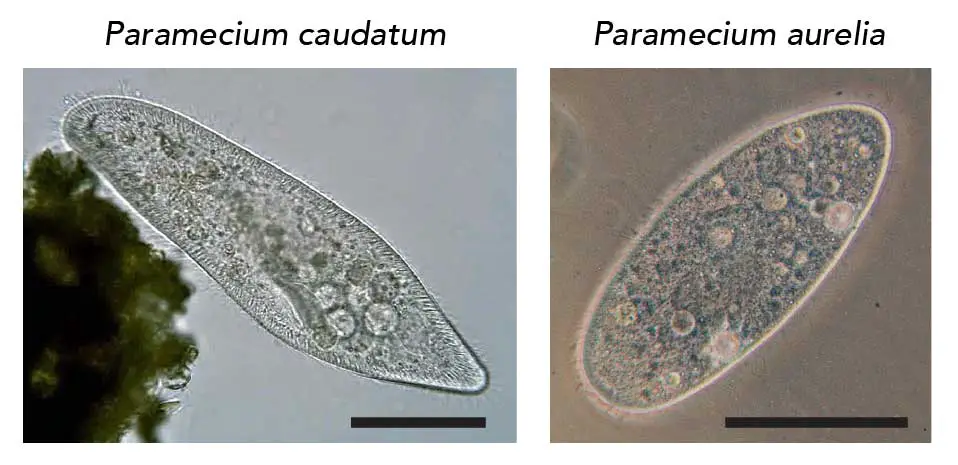 [In this figure] The appearance of P. caudatum and P aurelia.
P. caudatum is elongated, rounded anteriorly, and pointed posteriorly. P. aurelia is more ovoid in shape. Both scale bars are 100 micrometers. Although P. aurelia is smaller than P. caudatum, P. aurelia grows faster.
Photo credit: P. caudatum (Deuterostome), P. aurelia (Barfooz on Wiki)
---
Extended read: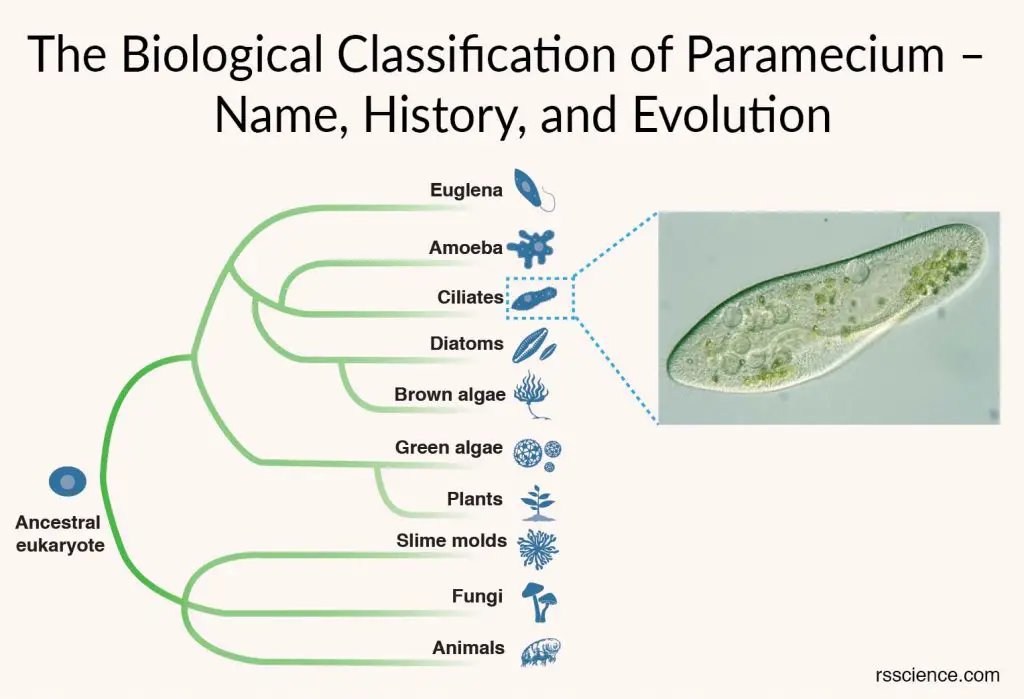 This article covers